Strips with beef flavor
A textured vegetable protein with a unique high-fiber structure similar to that of beef. Has no added flavor.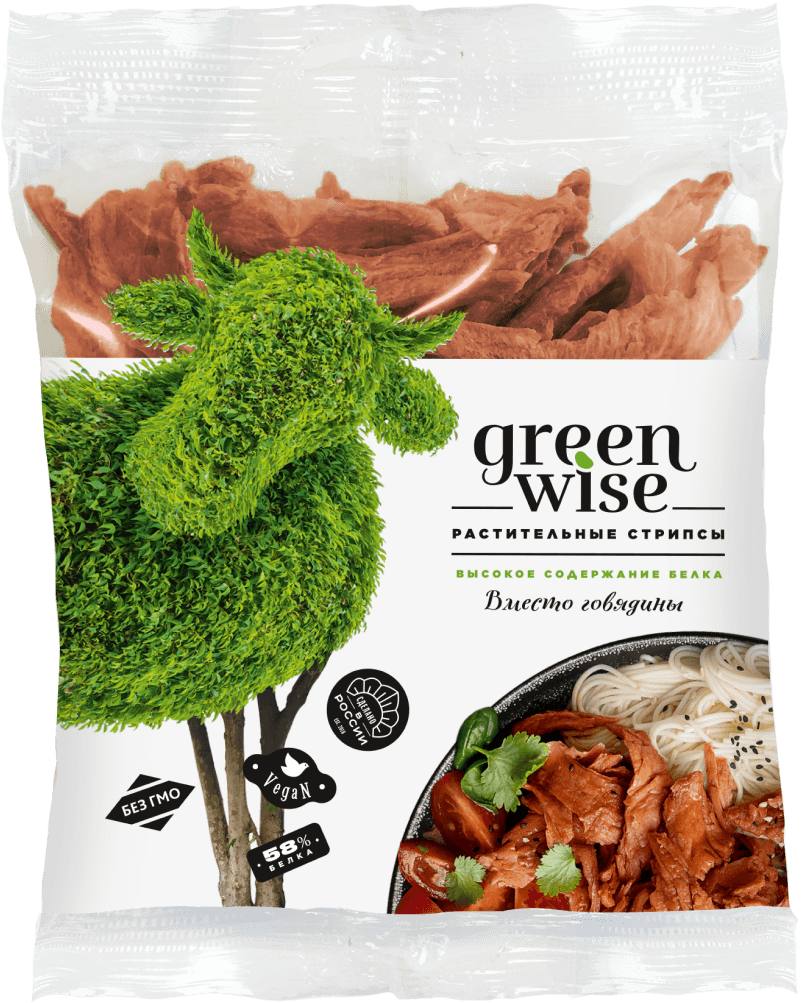 What's inside
A lot of protein
58 grams of vegetable protein per 100 grams of product
Universal base
After soaking, 150 grams turn into 400 grams of the finished product. Cook with your favorite spices and in any way
Nothing extra
Contains two types of protein, soda and salt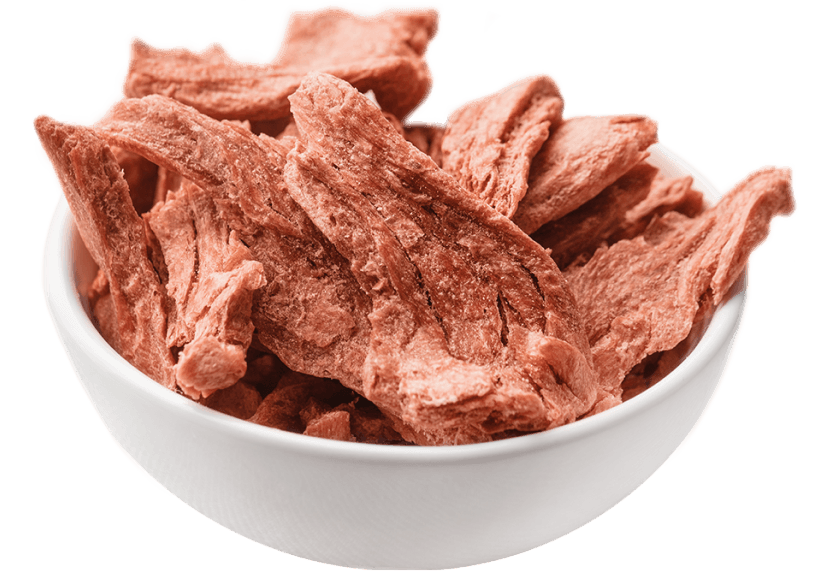 Nutrition facts
Soy flour, wheat gluten, soy protein isolate, salt, red rice color, baking soda.
Shelf life
24 months when stored at a temperature of 0 to 25 degrees on a dry shelf.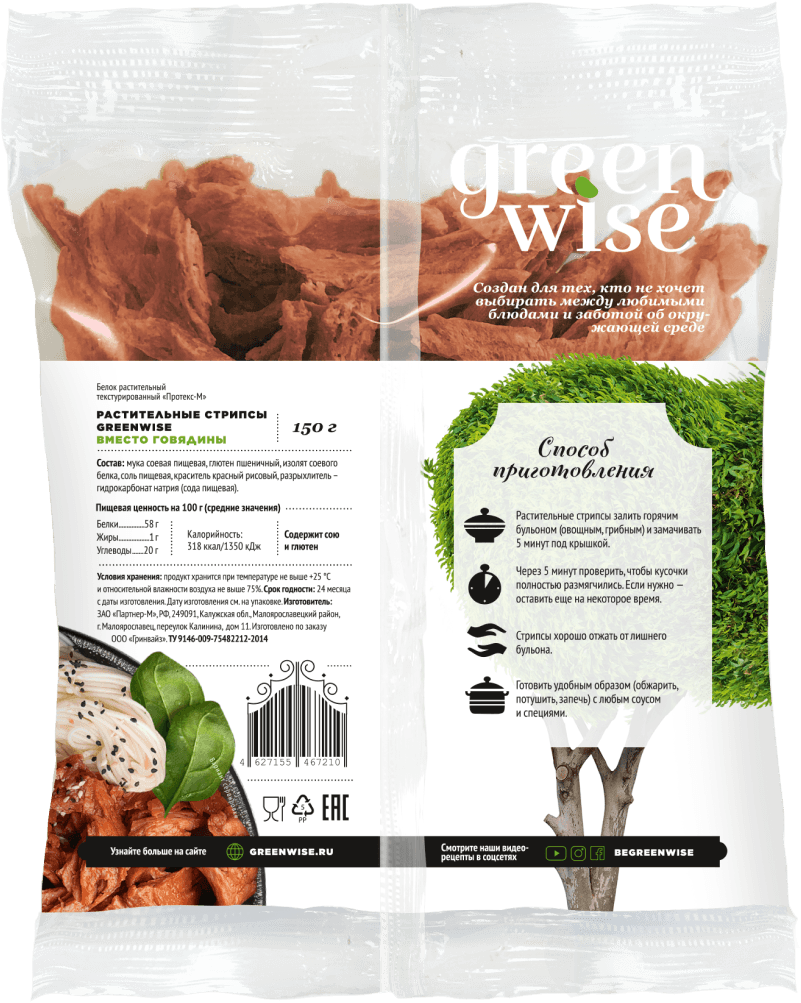 Cooking method
Pour vegetable strips with hot broth (vegetable, mushroom) and soak for 10 minutes under the lid.
Check that the pieces are completely softened. If necessary, leave for another 5 minutes.
Squeeze the strips well from excess broth.
Cook in any convenient way (fry, stew, bake) with any sauce and spices.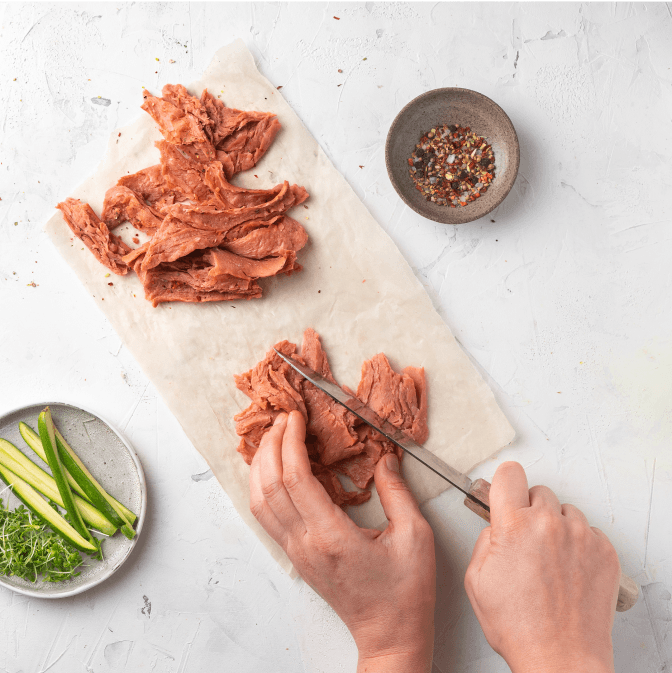 Are Greenwise products not in your store yet?
Please write to us!