Jerky with curry chicken flavor
Chunks of vegetable jerky with curry chicken flavor - a high-protein ready-to-eat snack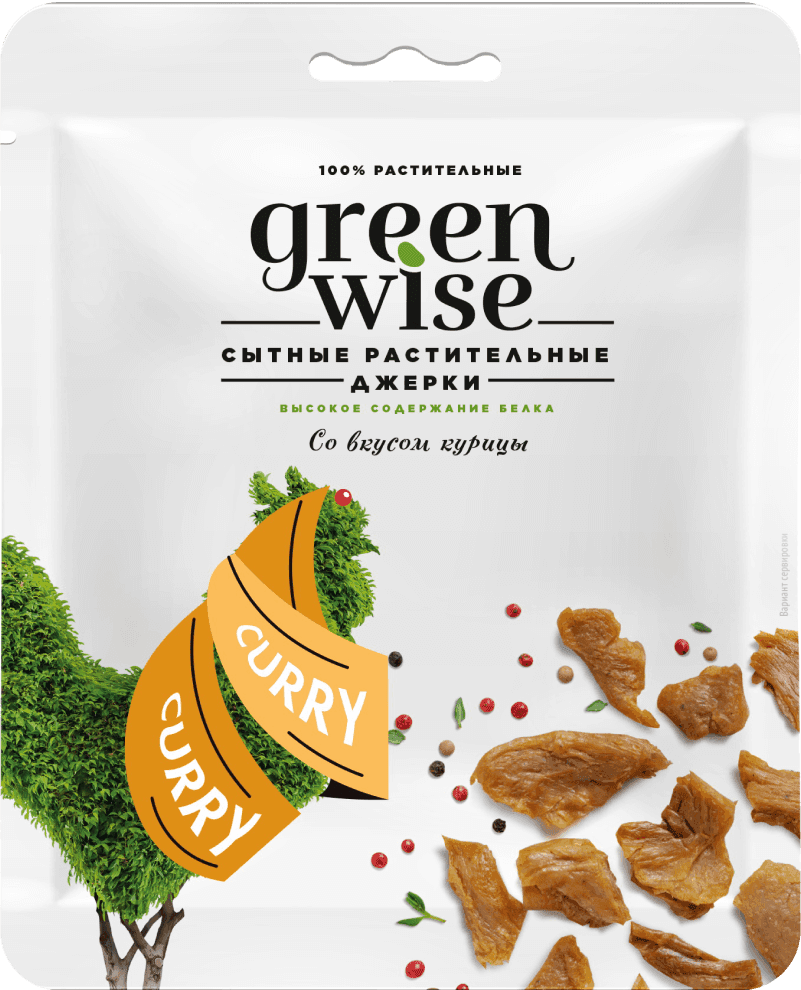 What's inside
Meat texture and taste
It's hard to believe it's a herbal product!
A lot of protein
31 grams of vegetable protein per 100 grams of product
Hearty snack
The package is enough to satisfy the hunger
No preservatives
Thanks to high-quality packaging and heat treatment, they are stored for 12 months at room temperature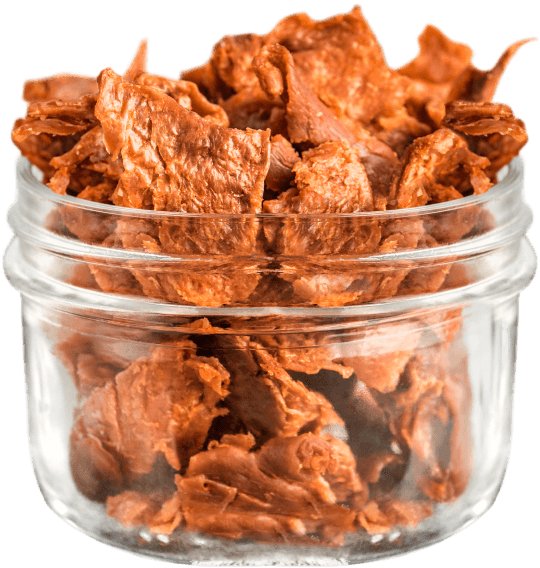 Nutrition facts
Vegetable textured protein (non-fat deodorized soybean flour, wheat gluten, soy protein isolate, food salt, raising agent - sodium hydrogen carbonate E500 (ii)), drinking water, flavoring food "Grilled Chicken", olive oil, spicy curry mix, food salt, dried white onion, yeast extract, dextrose monohydrate, flavoring food natural "Garlic".
Shelf life
12 months at a storage temperature of 0 to 25 degrees on a dry shelf.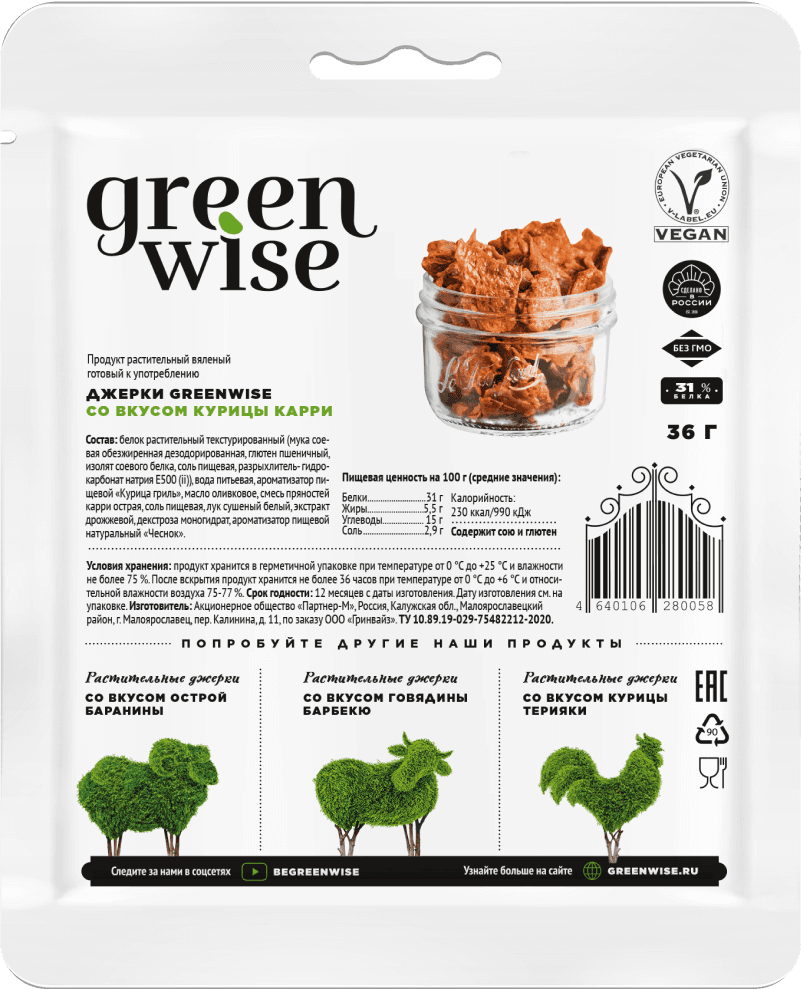 Are Greenwise products not in your store yet?
Please write to us!